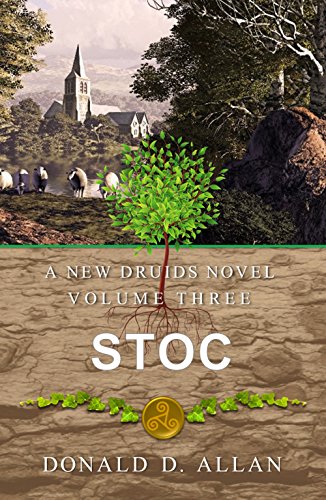 The Draoi school has formed and Will and Nadine Arbor have begun to expose their powers to the realm of Belkin.
Lord Protector John Healy has made a deal with a foreign force to secure his base of power. Turgany will initiate a civil war that will drive Will to have to decide how his draoi can protect the harmony in the Realm.
Gaea, Erebus and the Church will come together in direct conflict, the result of which will determine the future for all. All life in Belkin teeters in the balance. Only Will and the draoi can hope to save the world.
Return to Turgany County and the realm of Belkin. A quiet land now in open rebellion against a tyrant and powers beyond understanding.
This is a story of how one young man and his students will change the world.
---
This is the third volume in the award winning New Druids series. Duilleog is the first volume, and Craobh is the second volume. Both novels gold and bronze medal winners in the Global eBook Awards for 2016 and 2017, respectively.