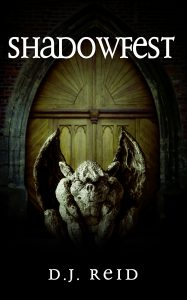 Shadowfest is coming.
It's Summer's End in the Holy City. The border with the Otherworld is razor thin. Malevolent ghosts, creatures of horror and mythical monsters roam.
Brona the Apothecary and Aurelian the Investigator set out to hunt down a vengeful spirit. But an elemental Mage is plotting to seize power and, in this dark fantasy conspiracy, nobody and nothing are quite what they seem.
Brona the Apothecary is a suspect. Someone has murdered a Temple Guard. Someone who looks like her. She determines to catch the culprit. There are nine days till Shadowfest – the Night of the Spirits. Not the best time to be tracking malevolent ghosts. But who can match her secret powers in a City where elemental Mages once ruled but are now banned?
She's about to find out.