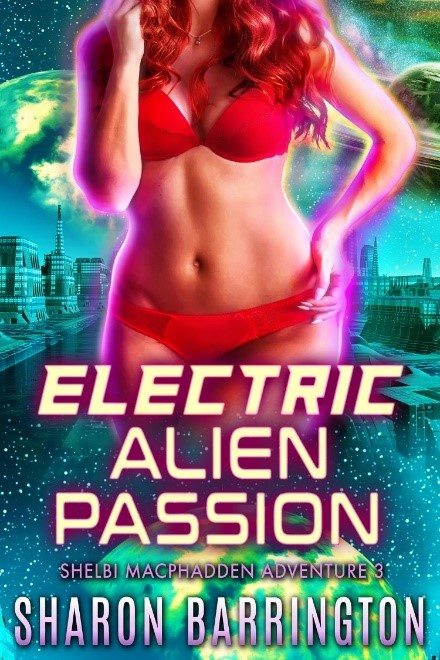 Shelbi MacPhadden, elite warrior and liaison officer for distant worlds, is on her most important assignment to date.
Sent to the planet Cirtece to help them against the totalitarian enemy, Coalition Sergoymils, she sees it as a chance to reignite her passion with Phillip Yerffej, an old friend from the Academy and Prince of half of Cirtece.
Shelb learns they have all these amazing electric auras of yellow, reds, and orange colours flowing around bodies. But will she every be able to see them?
As Shelbi begins to integrate into the planet and their customs, she meets One Mother, the spiritual leader and Phillip's godmother. The two quickly become friends and when Phillip finally arrives from off-world it is clear that the intense attraction between them is still there.
Over the next few days they begin to rekindle their relationship, but the joy is short-lived as Phillip receives a call that the One Mother has been kidnapped by the Sergoymils.
He immediately moves to put a rescue mission in place, but the Sergoymils have deviously placed the One Mother on a medical ship and now Phillip must take a huge risk if he is to save her.
Can he find a way to rescue One Mother from the clutches of their enemy? Will Shelbi and Phillip ever be able to find a place where the simmering passion they feel for one another will be allowed to sizzle and their electric auras mix?
 Note to readers: This sci-fi romance contains first contact (think find a new race and helping them join the empire business leagues), interesting business men (entrepreneurs who run the company and life with passion) and physical romance (between a warrior elite princess and an alien business man). If you like science fiction and sexy playing between two people this is for you!