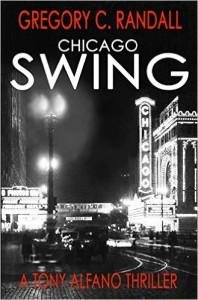 For Chicago police detective Tony Alfano, it was not like most mornings. Today it was five bombings throughout the Loop, two hundred pounds of missing dynamite, and one dead Hungarian in an alley off Washington Street. Is it the Outfit, the Mob, Bolsheviks, or the unions? In the dark speakeasies and nightclubs of Chicago's underworld, Alfano treads the sharp edge of sanity and delusion, praying that it's just mob vengeance and not typical Chicago politics.
In Depression racked Chicago, three people crash into each other, each hoping for vengeance, redemption, and salvation. Alfano thought he'd seen it all in his twenty years on the force, but this is brutally and explosively different. Can he stop the killer or will the killer get to him first?
. . . . and to add pressure, the city's corrupt mayor demands that Alfano catch the killer before the gates to the Century of Progress World's Fair and Chicago are opened to America and the world.