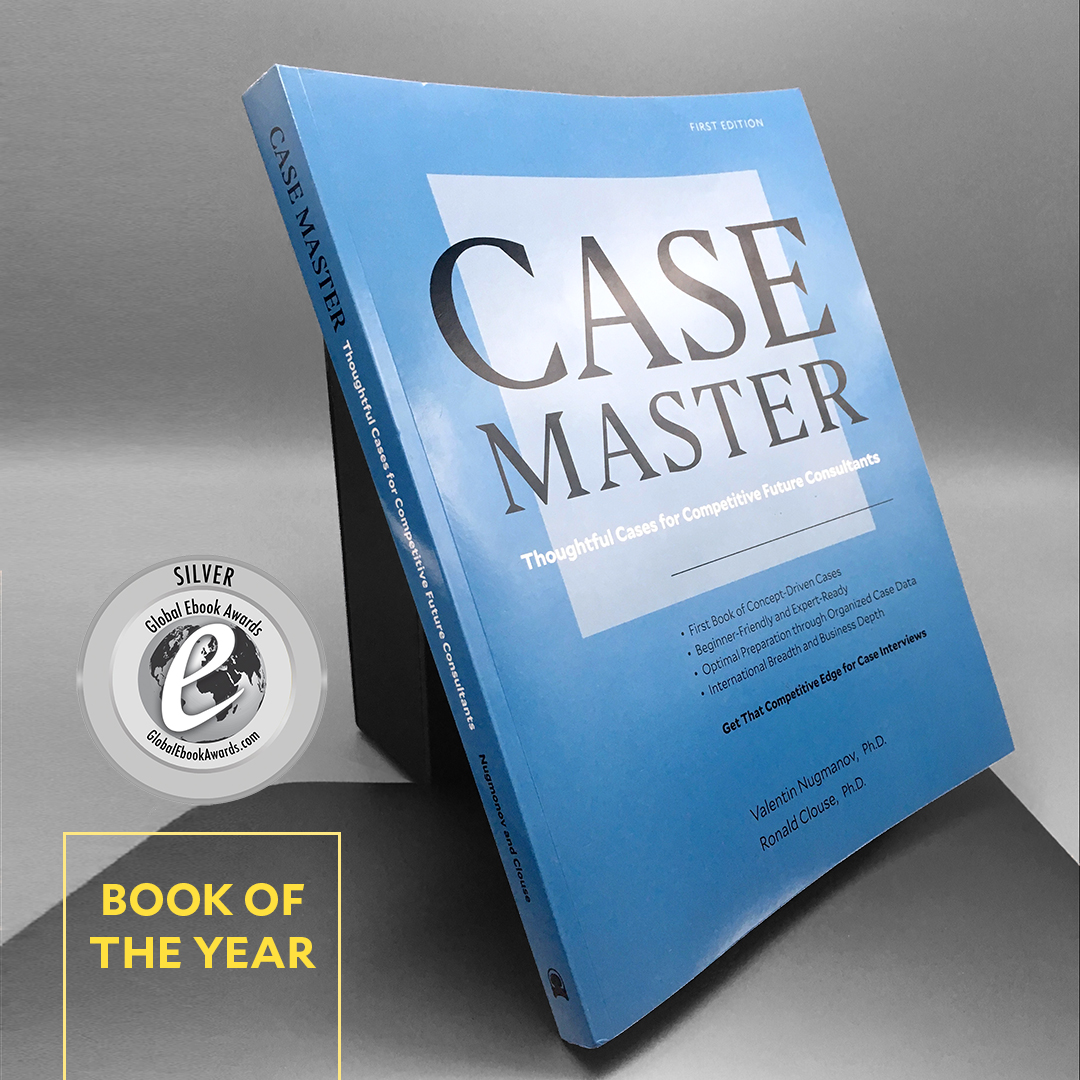 Case Master is an award-winning collection of thoughtful practice cases for consulting which will enable you to get a competitive edge for your upcoming case interviews.

Case Master cases are all made to the highest standard and are custom-designed for optimal preparation and achieving mastery of all the core skills for case interviews: analysis, synthesis, calculation, estimation, and creativity.

Maximizing the breadth and depth of your learning, Case Master is the only resource to offer concept-driven cases, challenging blindspots, "guesstimateable" axis variables, customizable case difficulty, and handy case kits for partner practice.

Alone or with a practice partner, with Case Master you will scrutinize all fundamental case types (profit-and-loss, sales growth, market entry, investment, and counter-competition) and you will learn:
1 set of universal business categories applicable to any consulting case,
2 meanings of "positioning" and 3 meanings of "push vs. pull,"
4 types of economic inputs and outputs,
10 trending concepts to expand your problem-solving toolkit,
40 essential business metrics and terms,
and much more at Case Master Club online.
Whether you are a graduate student or an experienced professional seeking to break into strategy consulting, Case Master will be an investment into your professional future and will help you develop higher levels of both competence and confidence.

Go beyond the resources that competing contenders already know and dare to become a Case Master.

(The paperback edition of Case Master was designed by Doug Clouse, Chairman of the Board and former President of The Type Directors Club, New York.)