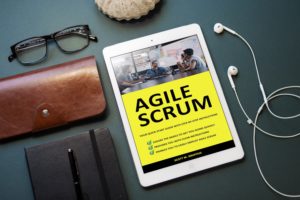 There are a variety of frameworks supporting the development of products and services, and most methodologies fall into one of two broad categories: traditional or agile. Traditional practices engage sequential development, while agile models involve iterative and incremental deliverables. Organizations are increasingly embracing agile to meet their business needs and successfully manage projects.
Agile Scrum: Your Quick Start Guide with Step-by-Step Instructions
 provides those interested or involved in innovation, project management, product development, software development or technology management with an authoritative roadmap to easily and quickly implement Scrum, the most popular agile project management and delivery framework. It encompasses a powerful set of principles and practices that help teams deliver products in short cycles, which enables speedy feedback, rapid adaptation to change, and continuous improvement.
Here are some quotes from editorial reviews of the book:
"RECOMMENDED"
― The US Review of Books
"The book is excellent, and the author handles the methodology very well."
― Readers' Favorite
"
Agile Scrum: Your Quick Start Guide with Step-by-Step Instructions
 is an all-inclusive instruction guide that is impressively 'user-friendly' in tone, content, clarity, organization and presentation."
― Midwest Book Review
"A clear and authoritative roadmap for successful implementation, Agile Scrum: Your Quick Start Guide with Step-by-Step Instructions, is strongly recommended."
― BookViral