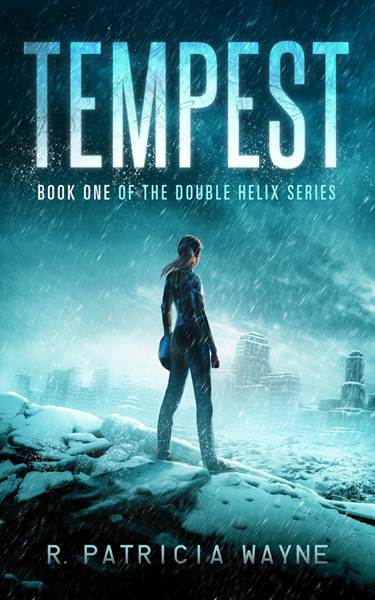 It's the year 2256. Mars has been terraformed into a tropical paradise where there is peace, beauty, and the colonists have finally completed their first interstellar spaceship. Although life is good, a genetic bottleneck and genetic mutations have plagued the Mars colonists for more than two hundred years, leaving the population with 95% female inhabitants and men who are born sterile.
Chancellor Janna sends her only daughter Aura, a fifteen-year-old schizophrenic and next in line to be Chancellor, to planet Earth in hopes of finding human survivors to cure their genetic crisis. Little does the Chancellor know, there are others that likes things the way they are.
While Aura is forced to fight to survive on a frozen, post-apocalyptic Earth, others are fighting to keep Mars from slipping into tyranny. And in the process, a temporal vortex is birthed. This vortex, the Tempest, will forever change the past, present, and future, and put the fate of the entire galaxy in jeopardy. The fall of humanity is at hand.
The sometimes strange, sometimes humorous, sometimes dark and disturbing world of Double Helix is a character-rich, science fiction, epic adventure.