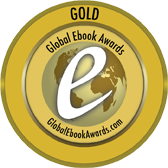 This gripping novel immerses us in the chaotic world of war reporters. In the late '60s in steamy Saigon, correspondents find that their everyday experiences of street explosions, jungle fighting, and helicopter crashes conflict with the stories spun by the politicians
and military brass at the official press conferences, soon dubbed "the five o'clock follies" by the skeptical journalists. Stateside problems of racism, sexism, and political divisions about the war
haven't been left behind. We follow three reporters–– successful, well-connected Ford, savvy loner Nick, and talented rookie Angela–– as they try to make sense of the war and of their personal yearnings for home, for adventure, for truth, and yes, for bylines. Tuohy's deep knowledge of reporters, editors, sources, and the pitfalls of reporting from foreign lands enriches every page of The Five O'Clock Follies.
–– P. M. Carlson, author of Murder in the Dog Days