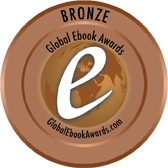 Do you believe in second chances? Real Dogs Don't Whisper book is about second chances and miracles. Special needs dogs teach their human about life and how to believe and live in the moment and above all, the true meaning of unconditional love.
At times hysterical, tear-jerking, always enthralling, Real Dogs Don't Whisper is more than a book about dogs it is a book about life. The book is about rescue dogs that were ready to be given up on because they have special needs. It is about how these special four taught their human, Kelly, about life.
Real Dogs Don't Whisper: Life Lessons from a Larger than Life Dog (and his Owner), is the true story of a remarkable family as told in a unique way by both Kelly Preston, the owner of the household, and her spunky, hilarious, nine-year old Lhasa Apso, Mr. MaGoo. Kelly, Mr. MaGoo, Buffy, Carla Mae, and Betty Boop. A girl, her two Lhasa Apsos, one Cocker Spaniel, and one adorable mutt – each with their own challenging set of difficulties to overcome. One puppy has serious neurological disorders. Two were severely abused. All are on a journey of discovery. Together, learning love and patience along the way, they have grown and thrived. And perhaps none so much as the girl.
A portion of the book proceeds, goes to support FACE Foundation.