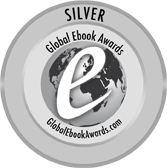 This free eBook demonstrates one of life's most popular pastimes, doodling.
Unlike other doodle books, this book not only shows how to draw the doodle, but also shows how to create it using vector graphics without costly software.
It is a fun activity for 4K-5th grade students learning to draw free hand and 8-12th grade students learning to draw using vector graphics. It is presented for those who like art, math, and/or computers.
The short book shows the artistry in math and the math in artistry.  See how a teenager and her grandfather have different approaches for their doodles. This deceptively simple book provides a step by step guide to one teenager's favorite doodles, free-hand or using Scalable Vector Graphics (SVG).
See the SVG Doodles online at:  http://www.cattocreations.com/doodles/index.html. Then view the source, same way you'd view the HTML of a webpage.
The free eBook is available in Apple's iBookstore.
No iPad? No problem. The eBook is a free download from Catto Creations website: http://www.cattocreations.com/ePub3.html.
It can be read on a computer using the AZARDI desktop eReader (free for personal use).  Download it at: http://azardi.infogridpacific.com/azardi-download.html
More eBooks are available from Catto Creations website, including last year's Global eBook Award Winner, Bella the Dragon.