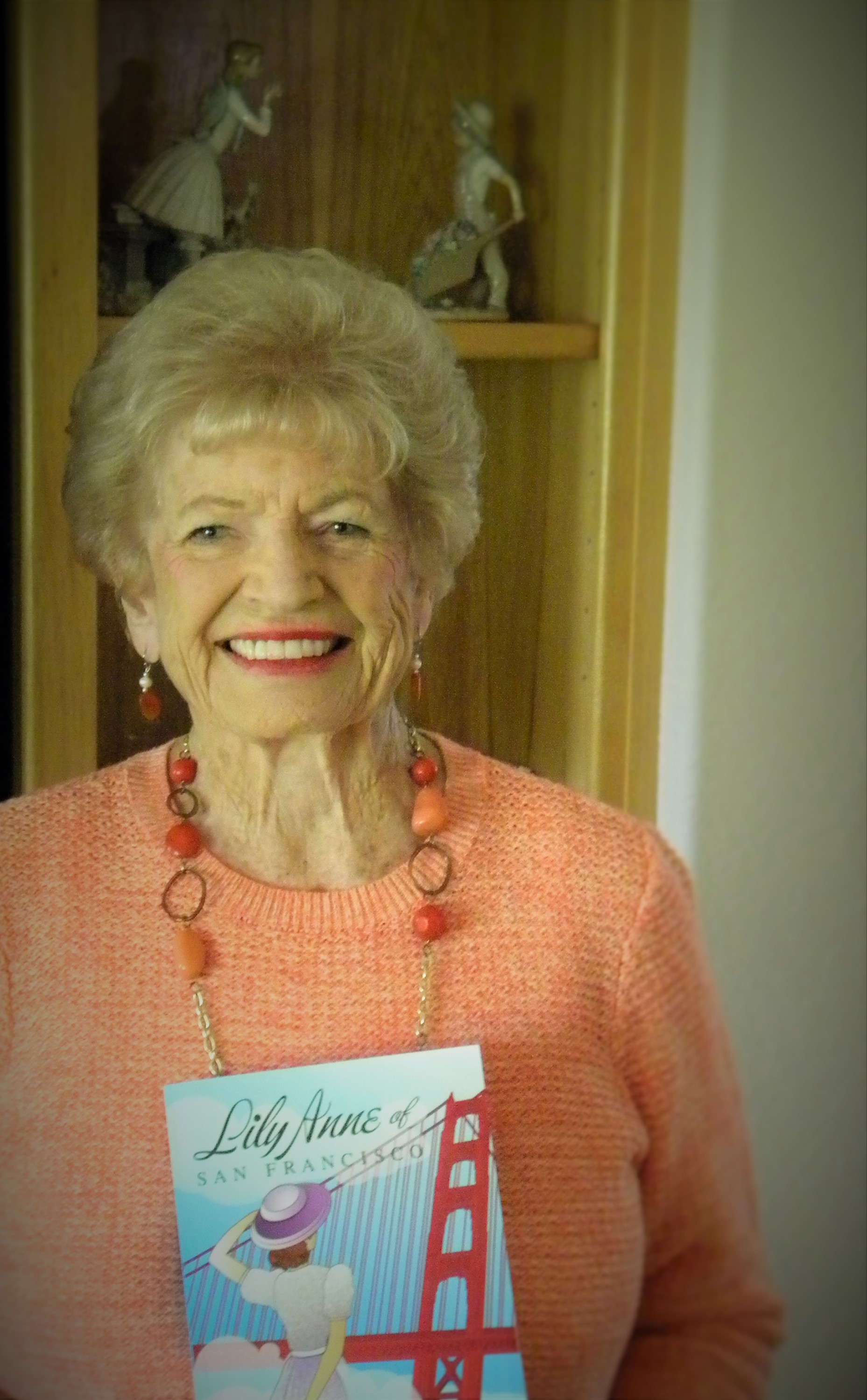 Name: J.Y
Web Site: http://www.facebook.com/lilyanneofsanfrancisco
Bio: J. Y. Flynn worked as a business administrator for twenty years and wrote articles and quarterly papers for women's associations while raising her three children. After retiring, she began to write fiction and participated in numerous writing workshops. Her short stories have been published in "The San Francisco Chronicle," "The San Mateo Times," "Sun Senior News," "Grit," "Reminisce," "Writer's Open Forum," "The Sand Publication," and "RAW (Real Authentic Women)." Encouraged by fellow authors and family members, she embarked on a thirty-year quest to tell the story of "Lily Anne of San Francisco." Lightly based on the true-life adventures of two of the most colorful, outrageous, and memorable characters she had ever met, J. Y. Flynn crafted her tale of historical and romantic fiction set in the vibrant city of San Francisco. At 92 years old, the author is thrilled to have her first novel published and hopes her next book will take less time to complete.
Posts by LilyAnne:
August 22nd, 2016

In 1904, Lily Anne O'Brien arrives in San Francisco, a city teeming with promise, not unlike the twelve-year-old herself. Captivated by the curiosities of North Beach, Chinatown, and the wicked Barbary Coast, she reciprocates by beguiling San Francisco society with her angelic singing voice and seductive beauty.

 The Great Earthquake of 1906 destroys her home. To remain in San Francisco, she scandalously marries Kevin Riley, a twenty-seven-year-old gambler. At age 15, she gives birth to a daughter, Charlotte, who is destined to live in the shadow of her mother's beauty, talent, and limitless self-regard.

Based on actual people and events known to the 92-year-old author, Lily Anne's story is rich in historic detail and covers four decades of the love affair between the flamboyant woman and her vibrant city. She transforms from reckless teenager, to divorced single-parent, to successful entrepreneur, and ultimately becomes an eccentric relic of a by-gone era.