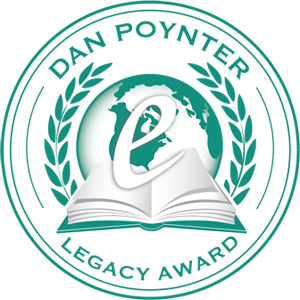 Your ebook winning an award and:
Putting an official "sticker" on your ebook cover, pbook cover, blog, website and promotion materials.
Winners will be announced to the media via social media and news feeds.
Six ebook Promotional "Lessons"
Everyone receives an official "nominee sticker" for their ebook cover or for other use.
Winners will be listed on the official Global Ebook Awards site.
Winners will be eligible to purchase Global Ebook Award certificates attesting to their honor.
Discounts on ebook setup, conversions, and website development.
Discounts on other services for authors and publishers.
And much more…

Multiply Publicity for Your Ebooks
The greatest challenge for ebook authors, both fiction and nonfiction, is getting their ebook known. Known, read, loved, and recommended to others. This is the best publicity: "word of mouth." The predicament is finding readers interested in your subject. Judges for the Global Ebook Awards select the categories of ebooks in which they have an expertise and want to read. They are avid readers who voluntarily come to your ebook.
Enter now:
Being nominated for an ebook award multiplies your investment in more than one way.
1. Six promotional opportunities.
Once your ebook is accepted into Nomination, you will receive a promotional opportunity each week for six weeks. These opportunities will show you where to publicize your ebook's nomination and how to track the results. You can use these publicity ideas and opportunities for this and all future ebooks.
2. Post & Promote your ebook
You will be able to post your ebook in the Nominee Publicity section of the website.  This is another great publicity opportunity for you and your ebook.  Your post will be automatically posted to Facebook and Twitter.
3. More reviews for your ebook.
Judges range from book bloggers to book reviewers, librarians, book club & reading circle members, publicists, book shepherds, as well as professional critics and subject-matter experts in the category they prefer.
Many of the  judges need material for their (category) blogs and some may review your book at Amazon, B&N.com, Midwest Book Review, etc.  Some judges (but not all) will provide comments along with their score.  If they do provide comments, they will be forwarded to you.
4. Nominated "sticker."
Bring attention to your ebook by placing a Nominated sticker in your blog, website, emails, etc.
---
Being accepted into Nomination into the Global Ebook Awards is a stepping-stone to more publicity. Publicity projects multiply your investment and maximize publicity for your ebook.
Your ebook will benefit from this fabulous publicity system for just $79 per ebook, per category. Enter now.
Accepting Entries: Now, from ebook authors and publishers.
Eligibility: Ebook released to the public anytime in 2017 or newer.
Entry Deadline: April 30, 2019 (midnight Pacific Time).
Winners Announcement: August 18, 2019
---
The Global Ebook Awards are designed to help you achieve these publicity goals. The Awards are more than a "sticker" they come with a built-in publicity machine.
Submitting your ebook for a Global Ebook Award is a publicity investment. Your ebook deserves this exposure. Unlike other award programs we do not charge for our sticker file upon winning an award.
In keeping with the spirit of digital reading, the awards announcements will be electronic.  There will not be a physical event as we had hosted in prior years.