Global Ebook Awards
INSTRUCTIONS FOR ENTERING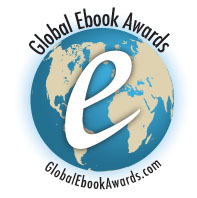 Ebooks published in 2013 or newer may be entered in the Global Ebook Awards by their authors, publishers, publicists, illustrators, or other interested parties. Upon completion of your entry order you will be re-directed to ordering levitra the "Add Your Ebook" page.
The ebook must be published and offered for sale online. Entries must cite a URL where the book is listed. That may be the author's website, Amazon.com, Smashwords, etc.  If you are entering the Best Ebook Cover or Best Ebook Trailer categories, please email either a jpeg of the best prices on levitra cover of soft viagra your ebook or the URL of your trailer (must be on YouTube) to Becky@ParaPublishing.com at your earliest convenience.
On receipt, the screening judges will check the entry for completeness and suitability. The judges support the First Amendment but books considered obnoxious by the general public (kiddie porn, etc.) will not be accepted.
Ebooks entered in The Global Ebook Awards must go through an evaluation process in order to be nominated.  Once the ebook meets all of the qualifications for entry into the Global Ebook Awards, an email will be sent to the nominee with a link to the nominee sticker that may be used in promoting their ebook.  At this point the http://moncrief.com/discount-generic-levitra weekly six promotional opportunities will begin.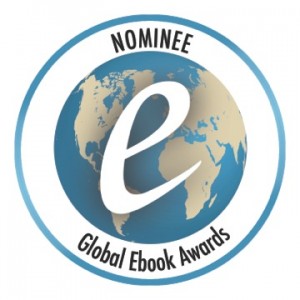 Please email your ebook to Becky@ParaPublishing.com in Kindle, PDF, epub, or Doc format and we will make it available to only now the judges.  If you are providing gifted copies of your ebook through Amazon to be read by the judges on the Kindle please email at least 2 copies (Amazon gifted copies only) to Becky@ParaPublishing.com.  If your ebook is at Smashwords, please provide a coupon code if your ebook isn't at Smashwords.com please email your ebook in one of the formats listed above.  Please understand there may be some judges that may not be able to read the format you have provided.
Smashwords.com
It is not required that entrants in the Global Ebook Awards have their ebooks in the Smashword's system for this contest.  If your ebook is at Smashwords below are the instructions on how to generate a coupon code for the judges.
Smashwords Coupon Code Manager
The Smashwords Manager allows authors to assign coupon codes to books that they can then share with reviewers and judges. Judges can easily retrieve the ebook in the format (PDF, Kindle, ePub, etc.) of their choice. Judges enter the code prior to completing their checkout to receive a 100% discount (free review copy). Make expiration date on coupon August 1,2015.
Once your ebook is posted at Smashwords, go to the book's page, click on "Generate Coupon," and copy the http://westhampsteadlife.com/purchasing-levitra-with-next-day-delivery code.
With the Smashwords Coupon Manager, the author can provide free copies of the ebook to our judges (or to ebook reviewers to get Amazon reviews). Send the coupon code to other reviewers too.
You can limit the use of the coupon code by setting an expiration date or changing it at any time.  Please set your expiration date to August 1, 2015.
| | | | | | | | |
| --- | --- | --- | --- | --- | --- | --- | --- |
| Title | Base Price | Coupon Code | Coupon Price | Coupon Created | Coupon Starts | Coupon Expires | Actions |
| Air Travel Handbook | $4.97 | BA47X | $0.00(~100% off) | 11/05/11 | Immediately | 11/14/11 | Generate Coupon |
Smashwords gives the author the ability to manage how they share their ebook and will also give us the highest degree of confidence that we will meet the cialis soft tabs online requirements of each and every one of our judges.
Please click on the link  below or copy and paste it into the address bar of http://moncrief.com/discount-levitra your browser to choose your ebook category and enter the contest:
http://globalebookawards.com/registration/
Questions, contact:
Global Ebook Awards, a division of Para Publishing LLC
+1-805-968-7277