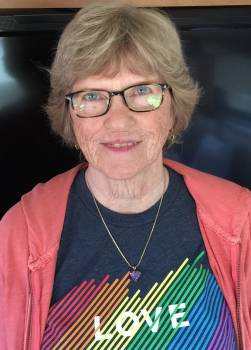 Name: Sherrill
Bio: Sherrill S. Cannon is a former teacher and a grandmother of ten, who is also an Award-Winning Best-Selling Author! Her multi-cultural books have received forty-four 2011-15 National and International awards. Most of her books try to teach something, like good manners and consideration for others. All of her books are part of two fundraisers, one to help find a cure for Juvenile Myositis, an incurable children's disease at http://sbpra.com/curejm/ and another for the anti-bullying campaign at imbullyfree.org at http://sbpra.com/imbullyfree 50% of the cost of her books on these sites will go directly to each organization!
Posts by :
January 12th, 2018

Does your child have a Guardian Angel?  Share a day in the life of a little girl whose tiny guardian angel named Angela sits on her shoulder to keep the child safe and guide her through the day. Her activities include getting ready for school, crossing the street, being polite and kind to friends, learning her lessons, fastening her seatbelt while traveling, being aware of stranger-danger, praying for her pets, and reminding her constantly that she is loved. Once again social values are emphasized in this latest illustrated children's story by award-winning author Sherrill S. Cannon. Meet many classroom friends from the author's previous books, as My Little Angel Angela guides this child throughout her day.

January 12th, 2018

Have you ever loved, been loved, been confused about love, or suffered from loss of love? All these feelings have been captured and shared in the words of heartfelt poems, compiled over many years by a former teacher and award-winning author. Sherrill S. Cannon now shares her thoughts in this book of feelings. "As a teacher, I used poetry to help counsel many troubled teens and friends, and have continued this pattern throughout the years." There are three sections in her book: Heads, Spinning, and Tails … (Love & Loss: Coin Toss?). The variety of lyrical poetry forms include free verse, blank verse, haiku, and sonnets. Some poems are simply playing with words.

September 26th, 2016

What if you treated others the way you'd like to be treated?  What if everyone did that?  What kind of world could there be?  Robert and Kait decide to look for a golden ruler that their Mom has told them about, only to find out that she had meant Rule instead of ruler.  What is this "Golden Rule", and what does it mean?  Please join in the children's quest to discover how to follow The Golden Rule and meet many of the classroom friends you have met in previous books!

October 16th, 2015

This book illustrates the importance of being a good listener.  It also is a cute introduction to basic computer terms. Rosemary is worried about returning to school, after her teacher has warned the class that they would soon have some mice, spiders and webs in the classroom.  Could Rosemary have misunderstood something? It has won both a Readers'Favorite HM Award, as well as a Pinnacle Achievement Award.