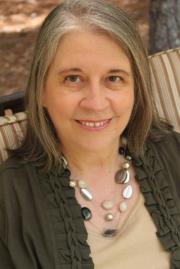 Name: Jan
Web Site: http://www.oldmoonpress.com
Bio: Jan McDaniel has won over a dozen awards for her writing, including the 2003 Georgia Author of the Year for By Train At Night, her first collection of short stories and the William Faulkner Short Fiction Award (twice). She teaches college-level English and volunteers for the Alliance of Hope for Suicide Survivors, where she writes a monthly column for the Alliance's blog at www.allianceofhope.org. Read about her nonfiction books at her personal website: www.lostandfoundrebuilding.com.
Posts by mcdaniel_jan:
February 27th, 2014

Newspaper reporter Karen Cassidy's obsession with two missing children causes problems with Tanner Mullins, her editor/fiancé, but when the girls' father – who also happens to be Karen's former lover and best friend – is charged with kidnapping and suspected of murdering his own children, she is not willing simply to report the news. From this point on, she makes it. At least that's what Tanner thinks.  Too much is at stake for all of them.