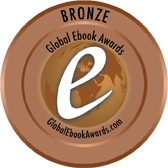 Sam's daughter Beth has been unreachable for several days. Something is seriously wrong, and the Moores don't know where to turn for help. No ransom note arrives, no kidnapper calls. When Beth's roommate Zafina Azziz – a woman who slinks around like an Egyptian princess– arrives on their doorstep worried about Beth's whereabouts, Sam realizes it'  s time to call the FBI.
The Moores unravel with worry as the green marble, a talisman connected to Sam's dead brother Billy, thrusts Sam between past and present. When Sam's friend, Senator Bruce MacDonald, is tapped for the Presidential nomination, the town goes berserk preparing to welcome the sitting President to the opening of a new arts center. That's when Sam uncovers the awful truth – someone is out to destroy the soon-to-visit President, and that someone is alive and well in East Goodland.
When he discovers a link between Beth and the terrorists, Sam dives head first into the melée to avert a calamity that could rival the 911 disaster.