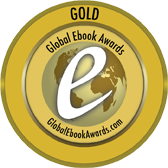 Adrian Flodden, 23, is crazy for heavy metal, literature, and for women of 30 – although the latter pose a predicament rather than bring contentment. While his articles on a magazine draw attention to his favourite writers, it is by hosting a radio show in college that he either upsets or uplifts his audience due to the thoughts he vents and the songs he plays to back these up. Well, the music of Alice Cooper, Black Sabbath, Scorpions, Deep Purple and Motörhead (among many other bands) might not be the answer to his problems, but it certainly helps Adrian and his friends to make better sense of everyday life.
STARGAZER: A rock satire is the portrait of society as seen from the angle of a subculture that reflects it, notwithstanding such society rejects anything off its boundaries; a tale that does not defy but mocks at conventions, denouncing the absurdity of what most people pin on those who embrace heavy metal.
This is the first installment of a trilogy (whereupon "Book I" appears beneath the subtitle "A rock satire", you see?). Rest assured that you will enjoy it from start to finish because of its jovial tone (merging the styles of Dickens and Bukowski), its consistent, swift-paced plot and keenly defined characters. There are hilarious and touchy situations, remarkable events and impressive passages; reproach, derision and reflection, along several nods to classic books, videogames and popular movies, plus a strong dosage of electric guitars throughout its 13 chapters (as plenty of songs feature in and help tell the story)… quite a feast!
Here`s my work, should you like to check it out: http://www.lulu.com/shop/search.ep?contributorId=1124808