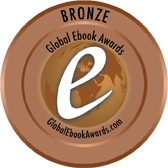 I Will Never Forget is the exquisite story of the author's talented mother, Betty's humorous and extraordinary journey through Dementia. Through superb stories of Elaine's childhood, from her controversial name, tales of smokin' dragons and the feisty teenage years, her mother's wonderful character is revealed.  As their mother-daughter relationship evolves, Elaine begins to step into the role of needing to be a being a parent to her parent.
The drama continues as Elaine referees her mother's uncharacteristic verbal assaults, masterful Houdini-like disappearances, Betty's fascinating visions of her own mother and finally Betty's stunning rally to take control of her own destiny.
Finally Elaine accompanies her mom down her one-way journey as her brilliant mind is slowly destroyed by Dementia's insatiable appetite for brain cells.