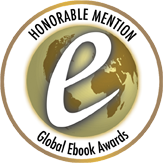 This eBook is a game-changer in the world of networking. It provides a provocative and revolutionary strategy for creating an extraordinary network of people who will change your life forever.
Quickly creating your own valuable and inspiring network in any community – even one that's new to you – in as little as 90 days!
What is the life you are INSPIRED to live? Both professionally and personally!
Who will you meet today who will change your life?
What are you most passionate about in your life and business?
Who you surround yourself with is critical to creating the life you want to live and the achievements you aspire to realize!
Whether you are a student graduating college into an unfriendly job market or a business owner striving to grow your enterprise or someone who has just moved to a brand new community . . . this book will transform your ability to access the "hidden job market," significantly grow your business and create a community of friends you will thrive in!
Prepare to shift your beliefs about networking, re-frame your networking activities so they are a reflection of the best of who you are, and leverage new skills in an unparalleled strategy for success!