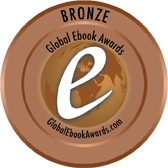 What if each piece of discarded gum could tell the story of how it got there? Chewed Confessions, a series of thought-provoking linked short stories by Cheryl Kirwan, uses this inventive supposition to share a variety of human experiences, as related by the animated stick of gum that traveled with each person on a given day. From this intimate vantage, these humorous, heartfelt stories together explore a broad spectrum of everyday life, from affairs of the heart to matters of conscience. With rich insight and reflection, this original work of literature reveals the daily struggles we all face with doing the right thing.
In this series of diverse short stories, each unique gum narrates the thoughts and actions of the characters once it enters his or her mouth. Each particular character and story is interlaced with the characters in the other short stories as friends or as family. Each gum has its own flavor, and its own insightful understanding of the journey they are taking. The reader first meets Jason, a fastidious, fast-chewing man who is repeatedly dissatisfied by the women he is dating.  From there, the story segues to his friend Peter, a diligent employee who wants to save his company in the face of a potentially disastrous turn of events. The perspective then shifts to Peter's troubled sister Abby, a betrayed wife in divorce court.
The reader will then go on to meet their unemployed, harried sister Piper and the lengths she must go to make ends meet; their corporate executive aunt Rita, who finds herself grappling with an unethical unveiling at her workplace; Rita's cousin Matthew, an underhanded car salesman; Matthew's lovelorn brother Artie who is jilted by the woman he pines for; Artie's teenage nephew Rudy; and Rudy's homeless grandfather Lester. At the end of each story, the character spits out his gum, leaving it on a sidewalk to share its story with similarly abandoned gum.
With compassion and clarity, Chewed Confessions offers a rare vantage into nine lives confronting love, disappointment, disgrace, moral dictates, and more, as they chew through one day in their lives and all that it brings with it. At first savored, then ultimately discarded, each flavor has a story to tell about the human experience, one piece of gum at a time.