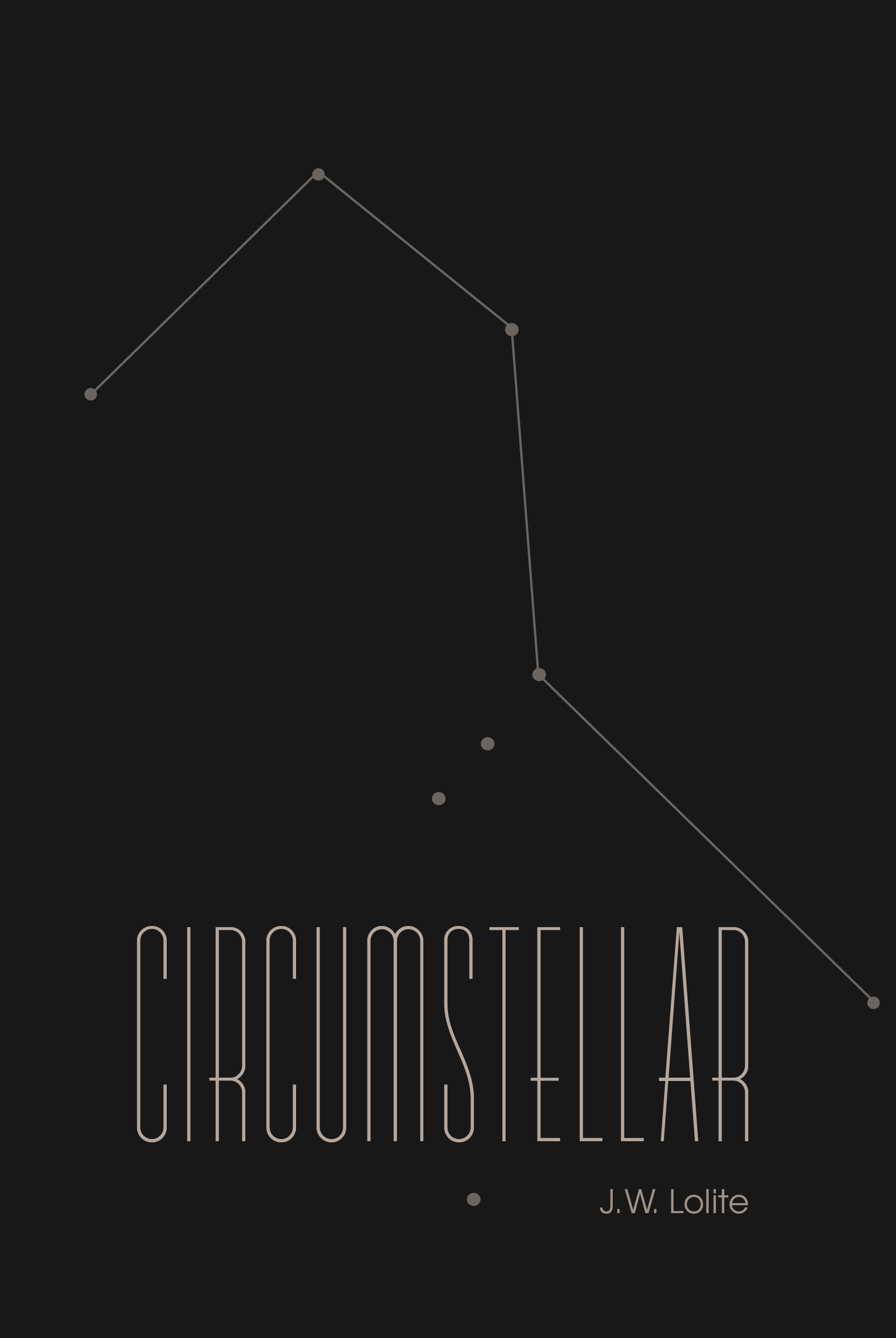 Name: J. W. Lolite
Posts by J. W. Lolite:
April 28th, 2014

It was just another day for me, Ingrid Fairheit, in the not-so-illustrious town of Dust Veil, Tennessee: waking up late for school, taking care of drunk Aunt, crushing on best friend Ty, making sure my glowing purple eyes didn't meet direct sunlight. You know, the usual business. But ever since I was assaulted by two jerks with a magic space rock, I've had to pick up a few new hobbies – like being harassed by old ladies, studying ancient cultures (human and otherwise), and learning the art of transforming my body into a weapon of vengeance. Now, if I could only get my drunk aunt off the floor long enough to tell me the truth about my family history and my dad's strange origins. The shadows of Earth's past are slowly lighting up for me.

Circumstellar is the first book of the new series by J. W. Lolite. It explores the lore and mystery of ancient Sumerian culture and blends it into a tale of hidden worlds and secret races. There's an unlucky heroine, a brusque old woman in one of your average Tennessee temples, intriguing concepts, a few bullies, and some special characters of the non-human variety.