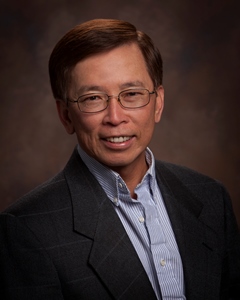 Name: C. L.
Email:
Web Site: http://www.mulberryfieldsforever.com
Bio: C. L. Hoang was born and raised in South Vietnam and came to the United States in the 1970s. He graduated from the University of California, Berkeley, and earns his living as an electronic engineer, with eleven patents to his name to date. Books, history, and travel are his hobbies, and "Once upon a Mulberry Field," a love story set at the height of the Vietnam War, is his first novel, a project from the heart that took six years to complete.
Posts by clhsdca:
May 5th, 2014

As Roger Connors, a widower with no children, ponders whether to pursue aggressive treatment for his cancer, a cryptic note arrives from a long-lost USAF buddy announcing the visit of an acquaintance from Vietnam. The startling news resurrects ghosts of fallen comrades and haunting memories of the great love he once knew.

Shocking revelations from his visitor uncover a missing part of Roger's life he never dreamed possible. Peeling back one layer at a time, he delves into a decades-old secret in search of answers and traces of a passion unfulfilled.

From the jungles of Vietnam through the minefields of the heart, Once upon a Mulberry Field follows one man's journey to self-discovery, fraught with disillusionment and despair but ultimately redeemed by the power of love.