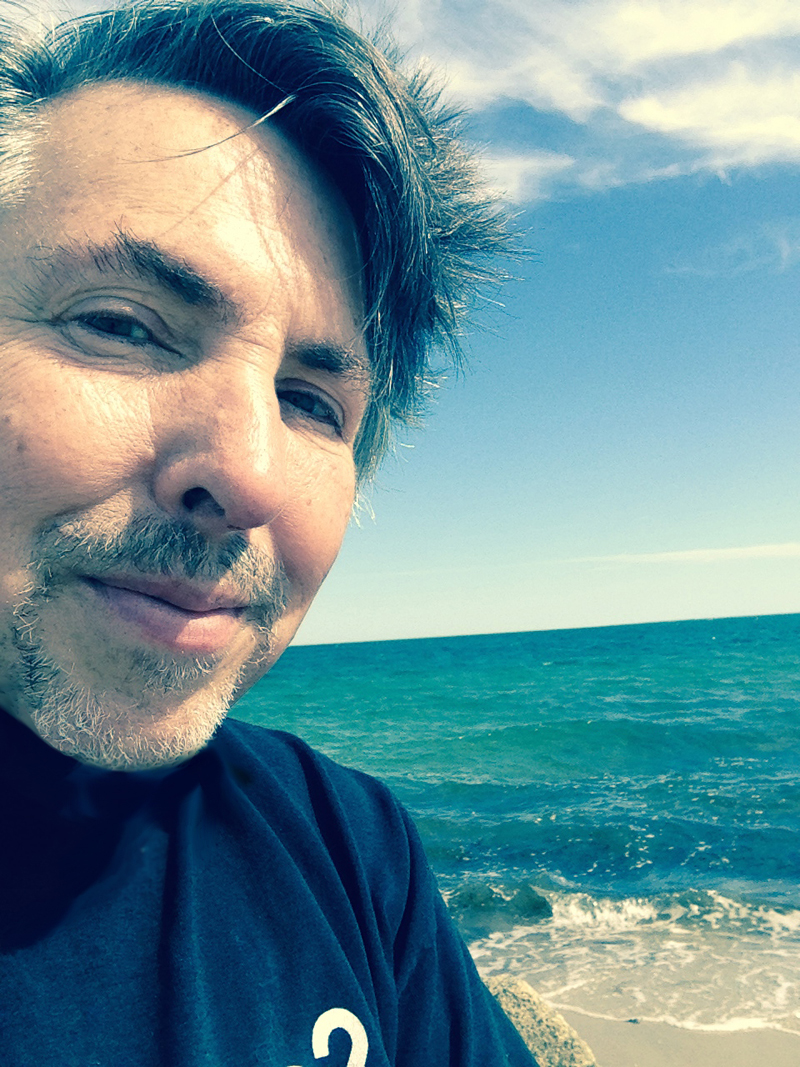 Name: Aaron, aka "aaron_lazar"
Web Site: http://www.lazarbooks.com
Bio: Aaron Paul Lazar writes to soothe his soul. A multi award-winning author of three addictive mystery series, writing guides, and more, Aaron enjoys the Genesee Valley countryside in upstate New York, where his characters embrace life, play with their dogs and grandkids, grow sumptuous gardens, and chase bad guys. Visit his website at http://www.lazarbooks.com and watch for his upcoming releases, UNDER THE ICE (2015) and DEVIL'S CREEK (2015).
Posts by aaron_lazar:
January 13th, 2015

Devil's Lake: After two years of brutal captivity, Portia Lamont has escaped and returned to her family's Vermont horse farm—only to find her parents gone to New York to try an experimental treatment for her mother's cancer, and her childhood friend Boone Hawke running the farm.

Like the rest of her family, Boone has never given up hope that Portia would return. But when she turns up battered, skinny as a twelve-year-old boy, afraid of everything and unable to talk about what happened, he does the only thing he can—try to help her heal. He summons the town doctor and Portia's parents, and sets out to put this beautiful, broken woman back together again.

Through her family's love and Boone's gentle affection, Portia gradually comes back to herself, and starts to fall for her old friend in a whole new way. But one thing threatens her fragile hope for recovery: The man who took her promised that if she ever escaped, he'd kill her. Slowly. And someone is definitely watching her…waiting to make his next deadly move.

January 8th, 2013

Sam's daughter Beth has been unreachable for several days. Something is seriously wrong, and the Moores don't know where to turn for help. No ransom note arrives, no kidnapper calls. When Beth's roommate Zafina Azziz – a woman who slinks around like an Egyptian princess– arrives on their doorstep worried about Beth's whereabouts, Sam realizes it'  s time to call the FBI.

The Moores unravel with worry as the green marble, a talisman connected to Sam's dead brother Billy, thrusts Sam between past and present. When Sam's friend, Senator Bruce MacDonald, is tapped for the Presidential nomination, the town goes berserk preparing to welcome the sitting President to the opening of a new arts center. That's when Sam uncovers the awful truth – someone is out to destroy the soon-to-visit President, and that someone is alive and well in East Goodland.

When he discovers a link between Beth and the terrorists, Sam dives head first into the melée to avert a calamity that could rival the 911 disaster.

January 8th, 2013

Marcella's first love has been MIA for eighteen years. Callie, her best friend and Sky's sister, flips out when a mysterious package from Sky arrives on her doorstep. Inside his old backpack are bottles of precious essential oils, a memory stick, and a bag of emeralds. Are these his final effects? Or is Sky alive?

When Marcella's husband Quinn hears about it, his jealousy spikes. He and Marcella have been married for seven years, and he's not about to let some punk from the past mess that up.

Drug company goons want the data on the memory stick, which links a newly discovered essential oil with a leukemia cure. They kidnap Callie, hoping to lure Sky into the open. Marcella's not so sure how she feels, but she remembers her scalding relationship with Sky and wonders about him.

Marcella and Quinn track her to the wilderness of the Adirondack Mountains, where against all odds they fight to save Callie and preserve the proof that could change the world.